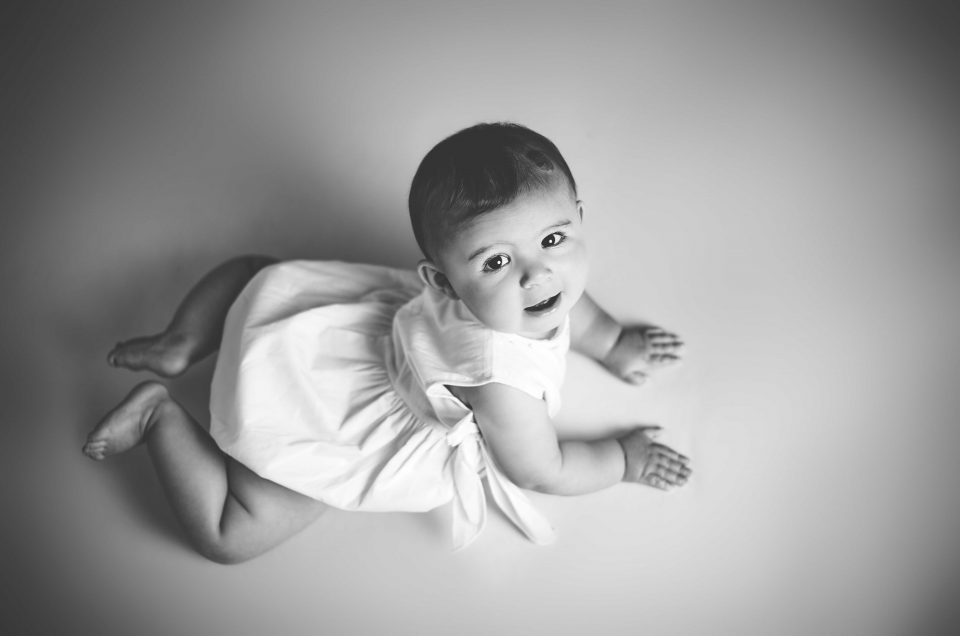 Newborn Photographer | Baton Rouge, LA | Denham Springs, LA Studio
I love this age. Six-seven months is one of my favorite milestones, when baby is SO squishy and smiley, and not quite mobile, yet. In all of my milestone sessions, I offer the opportunity for siblings and parents to hop in a few shots with the baby. Annelise brought her big sister, Jolie, with her, and the pair of them are simply precious. Their gorgeous eyes and bright smiles are just perfect. These are a few of my favorites in a timeless black and white edit.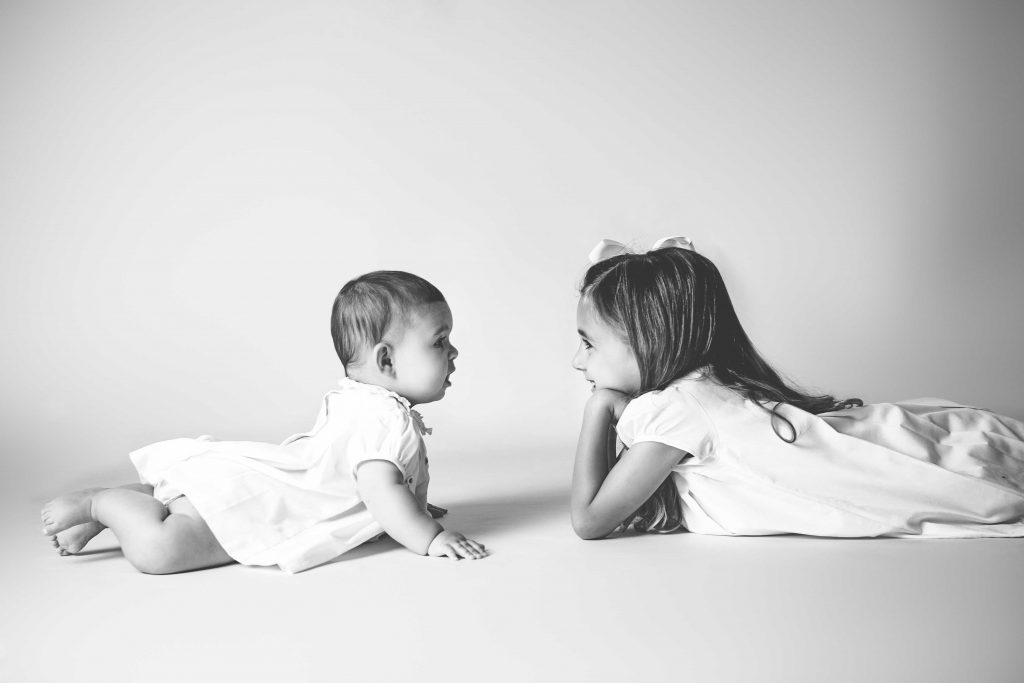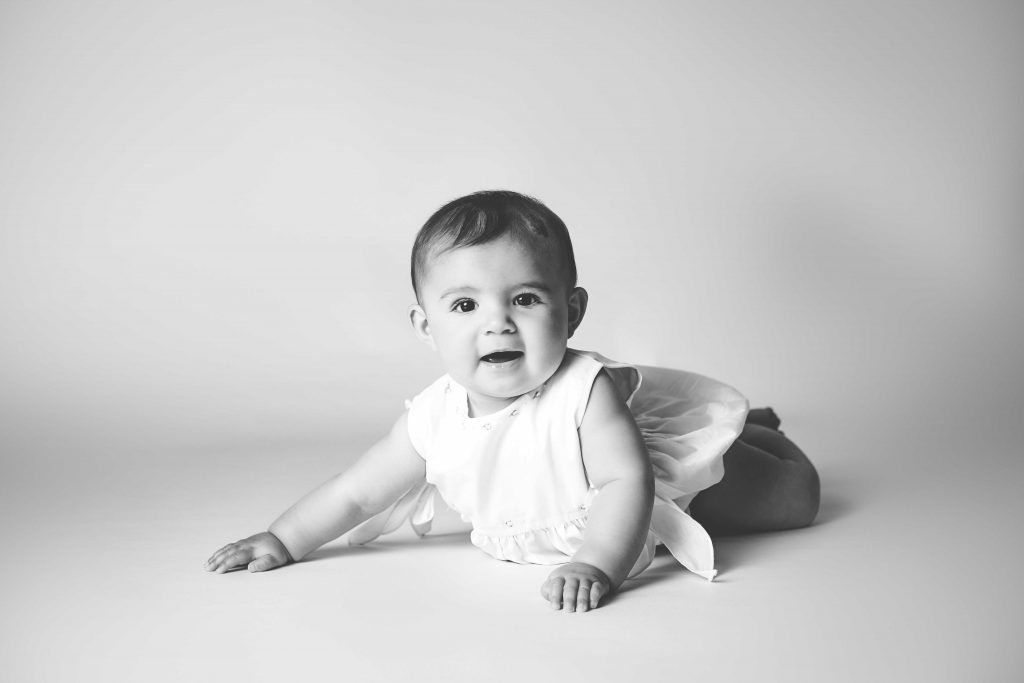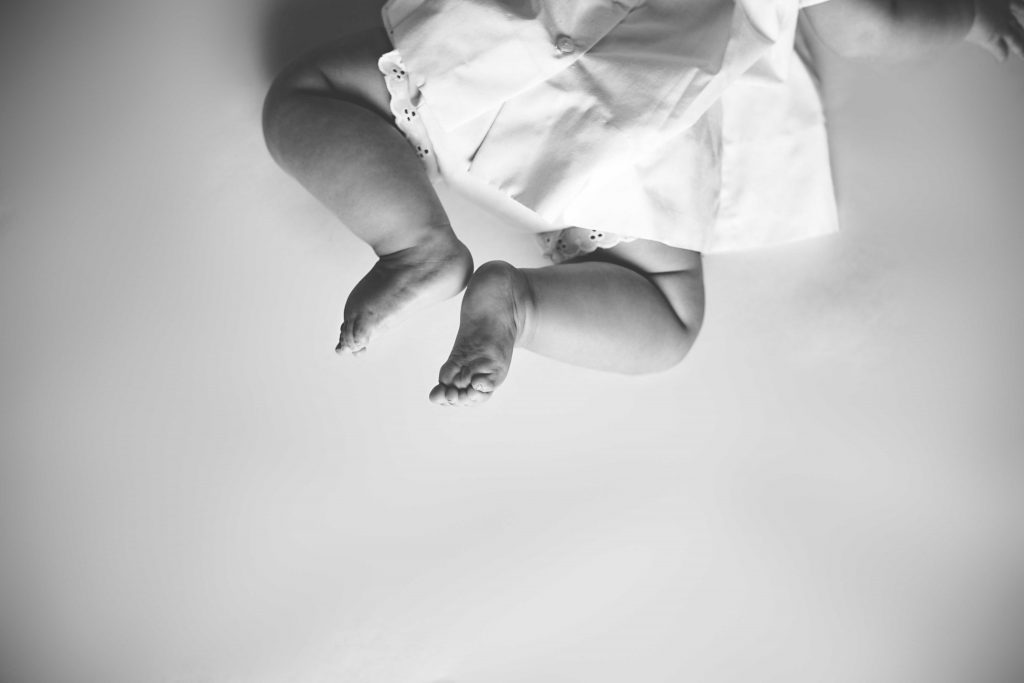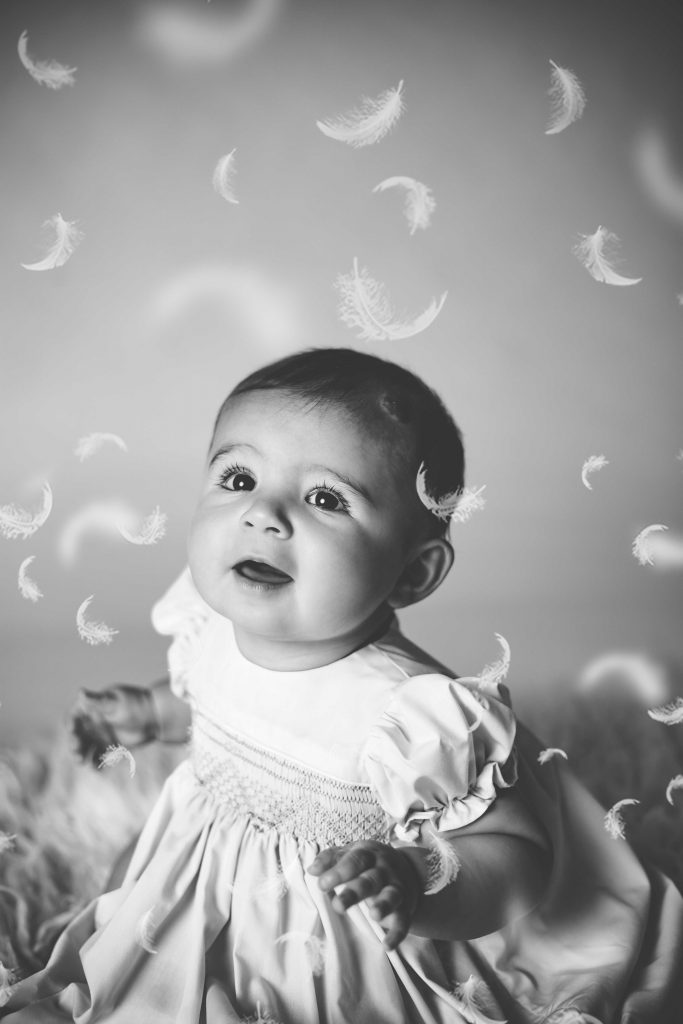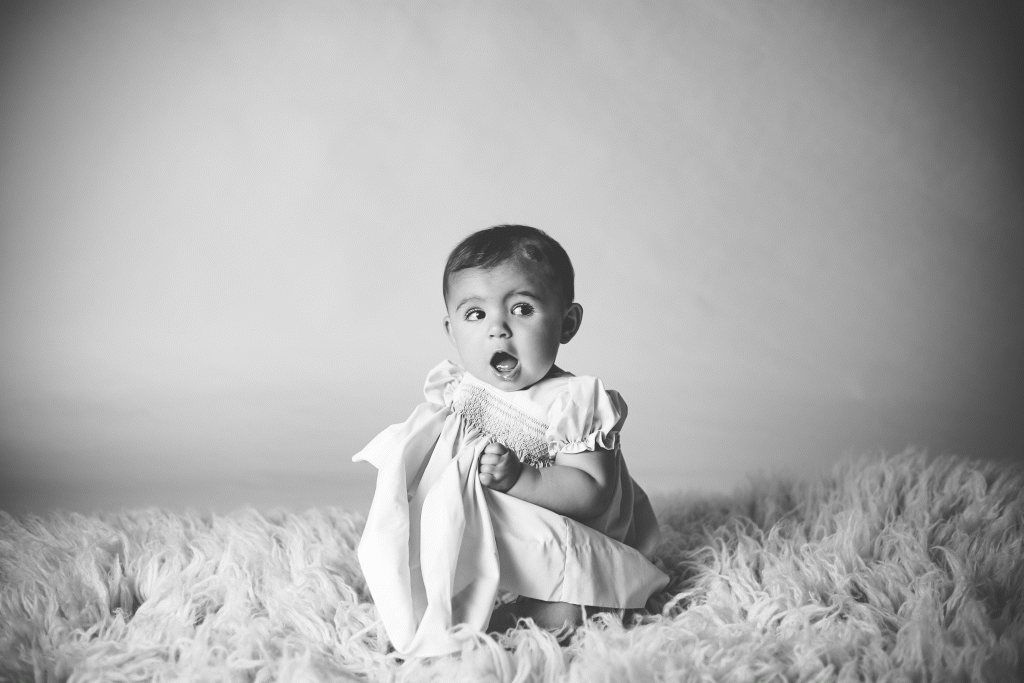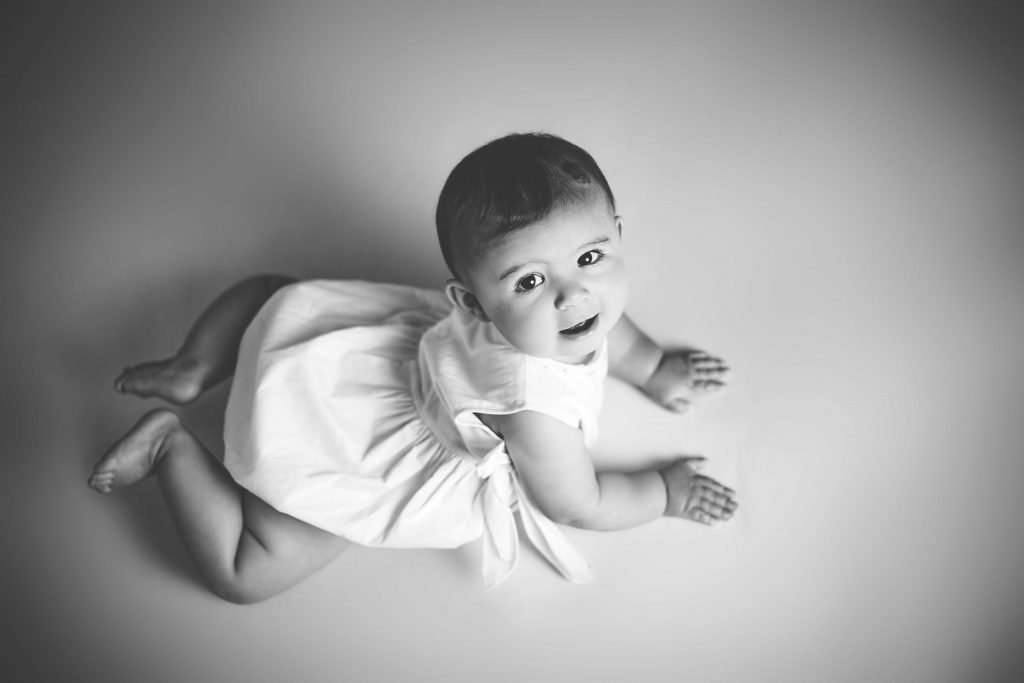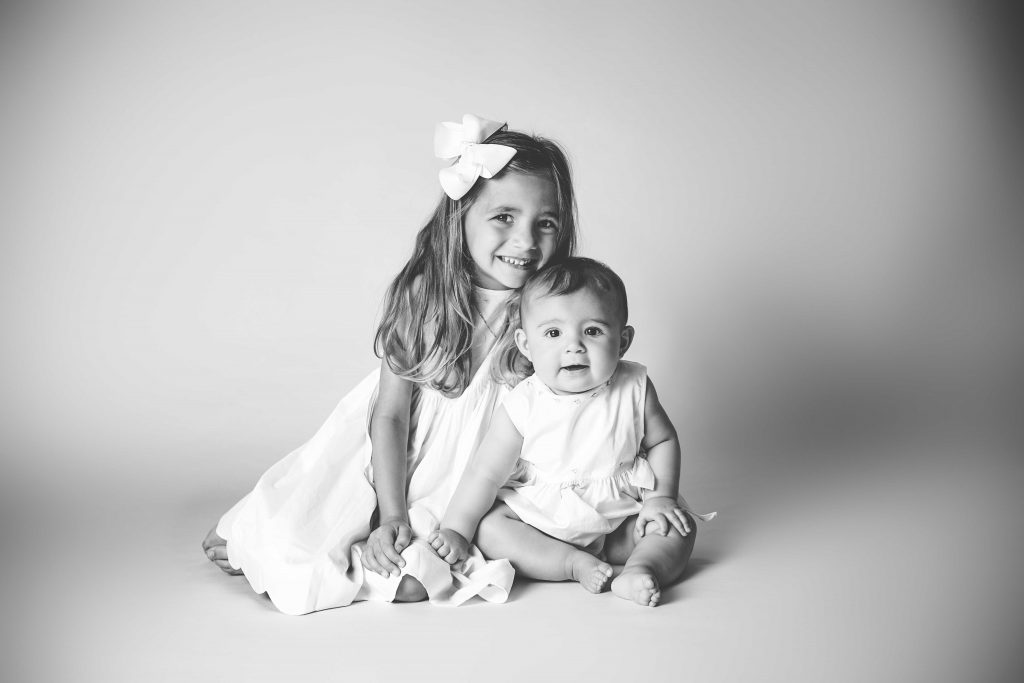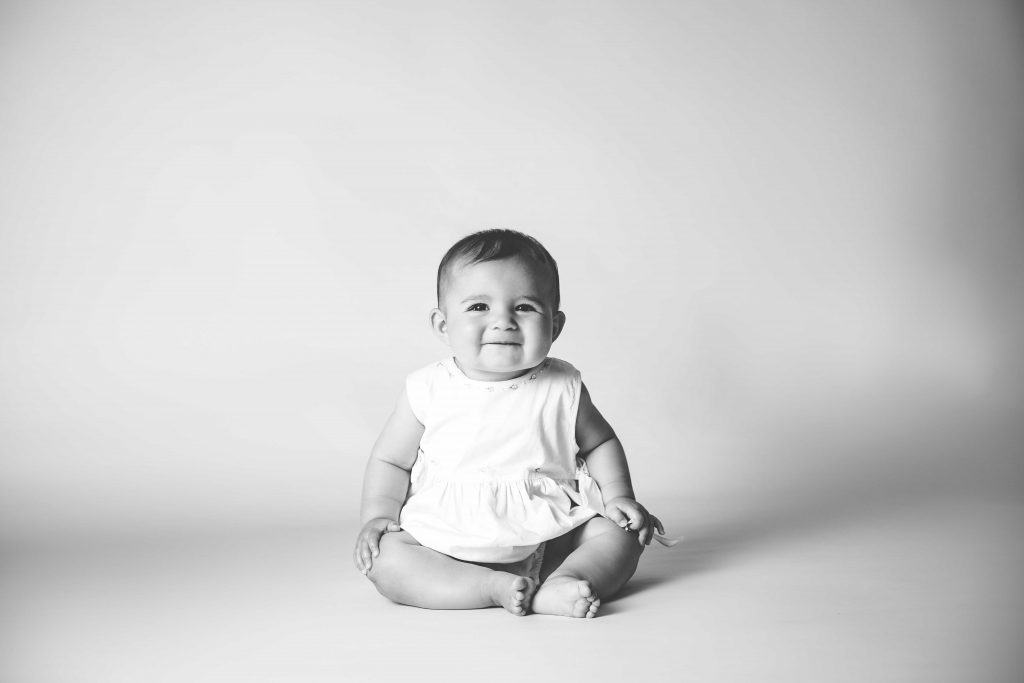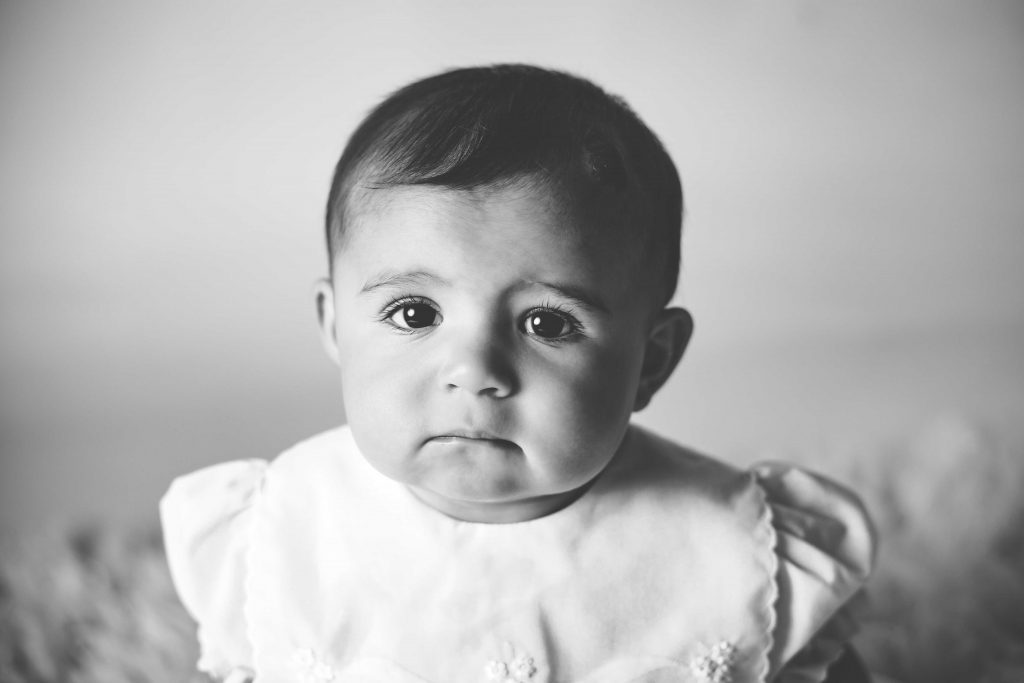 If your baby isn't sitting unassisted until later in their seventh month, or even in their eighth month, it's ok! No worries at all. Every baby is different and reaches milestones on their own time. We can plan your session whenever you prefer.
Each of my children started sitting up, crawling, and walking at different times. Actually, the first two were in sync, but they're twins! They pretty much did everything together — they even cut teeth for the first time only two days apart. I'll never forget that day. I was sitting in between them in the backseat of our truck while my husband ran into the supermarket. We had just left visiting Santa for the first time, and I was making them laugh. That's when I spotted the first tiny, little tooth. Some moments you just never forget. Being a mom of four, sometimes I feel like I won't remember anything. That's why I keep a journal to jot down things like this that I don't ever want to forget!
Are you ready to book your child's milestone session with me? Great! Send me a short message here to check for availability!
Newborn Photographer Baton Rouge, LA | Denham Springs, LA | Milestone Sitter Session
Latest Posts
Categories