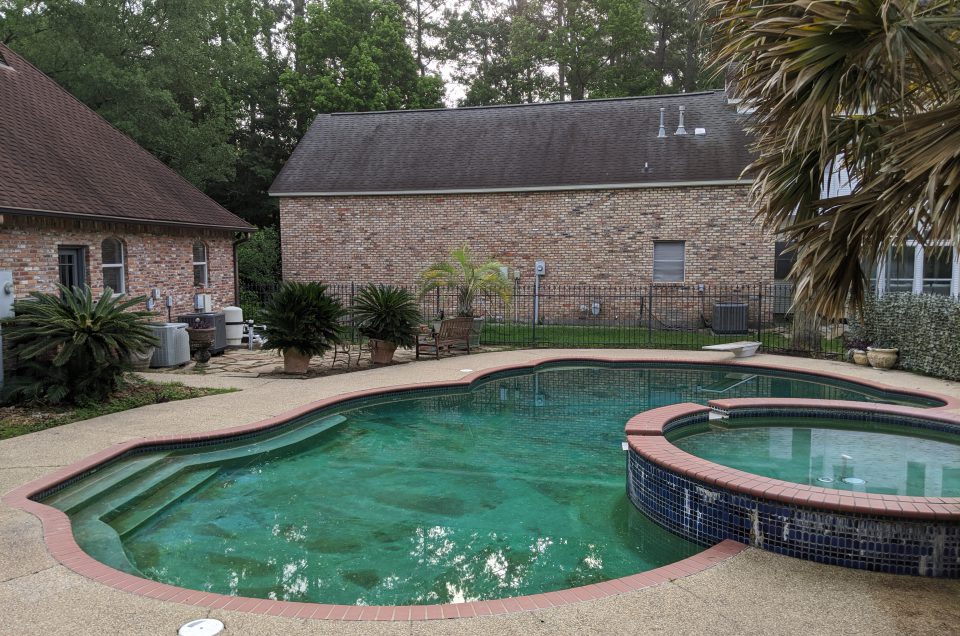 Hello, my name is Randy, and I am Leann's husband. I'm taking over her blog for our next project. One, I like to blog. Two, I'm bored and looking for things to do to keep me out of trouble. So, it's time to renovate our old concrete swimming hole. If you're considering a pool renovation and don't know where to start, feel free to send us an email at contact@leannmessina.com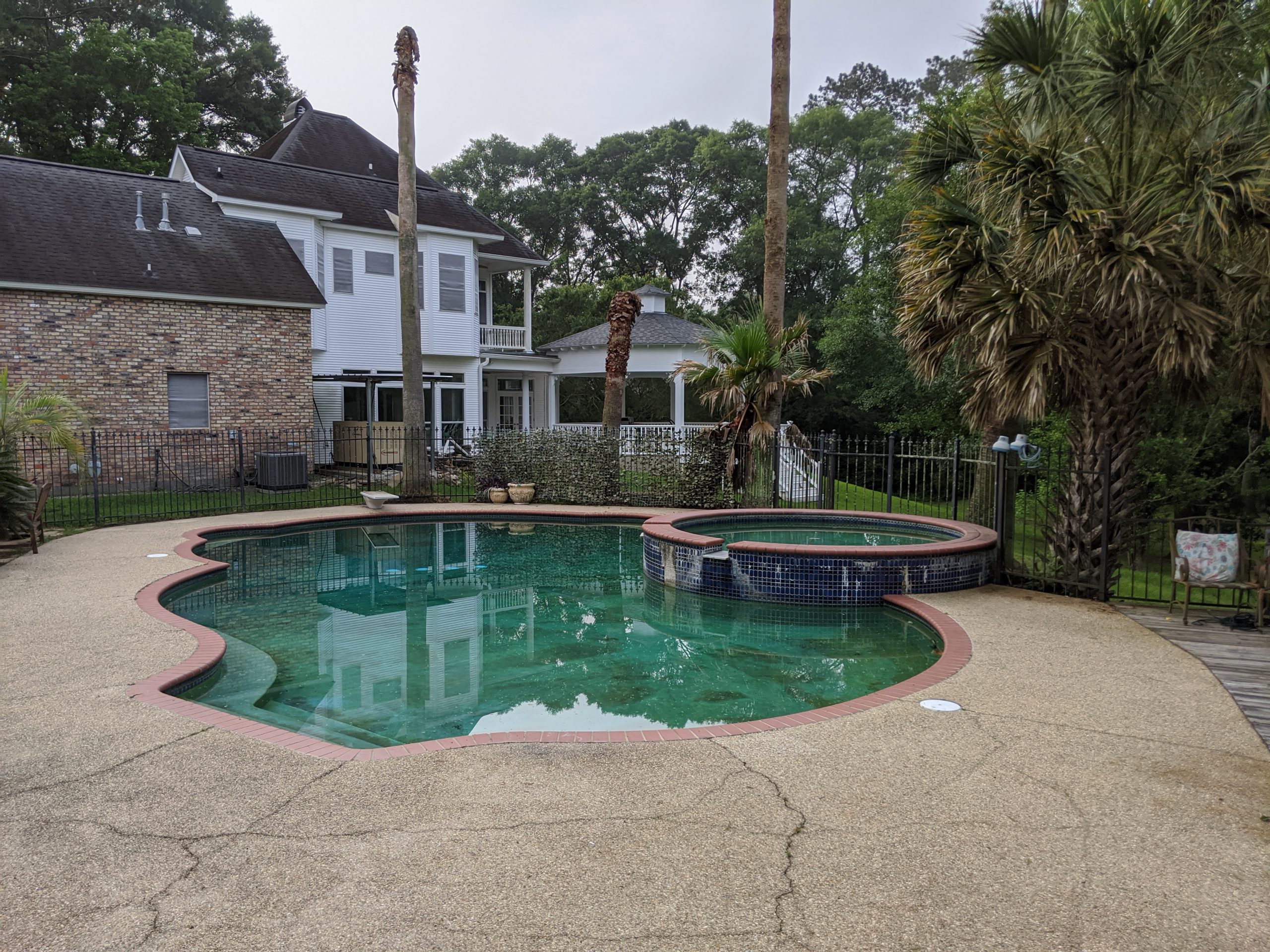 Pool Draining and Demo
It turns out it's really deep, and after draining and inspection, the pool appears to be structurally sound. The pool is around 20 years old, and this is its first facelift. We are replacing the tile around the waterline, coping, plaster, lights, and a few other mechanical components. This is our first pool, so I have no idea what I'm doing.
Since this is only the 2nd layer of plaster for our pool, we do not have to chip out all of the original plaster. The contractor is using an ax to identify hollow spots due to delamination. This process is why you'll notice dashes all over the pool surface, and it also allows the new plaster to bond to the old surface.
Selecting Materials
Draining the pool and starting the demo process stressed me out, but the contractor finished in two days. We picked out our tile, coping, and spa material.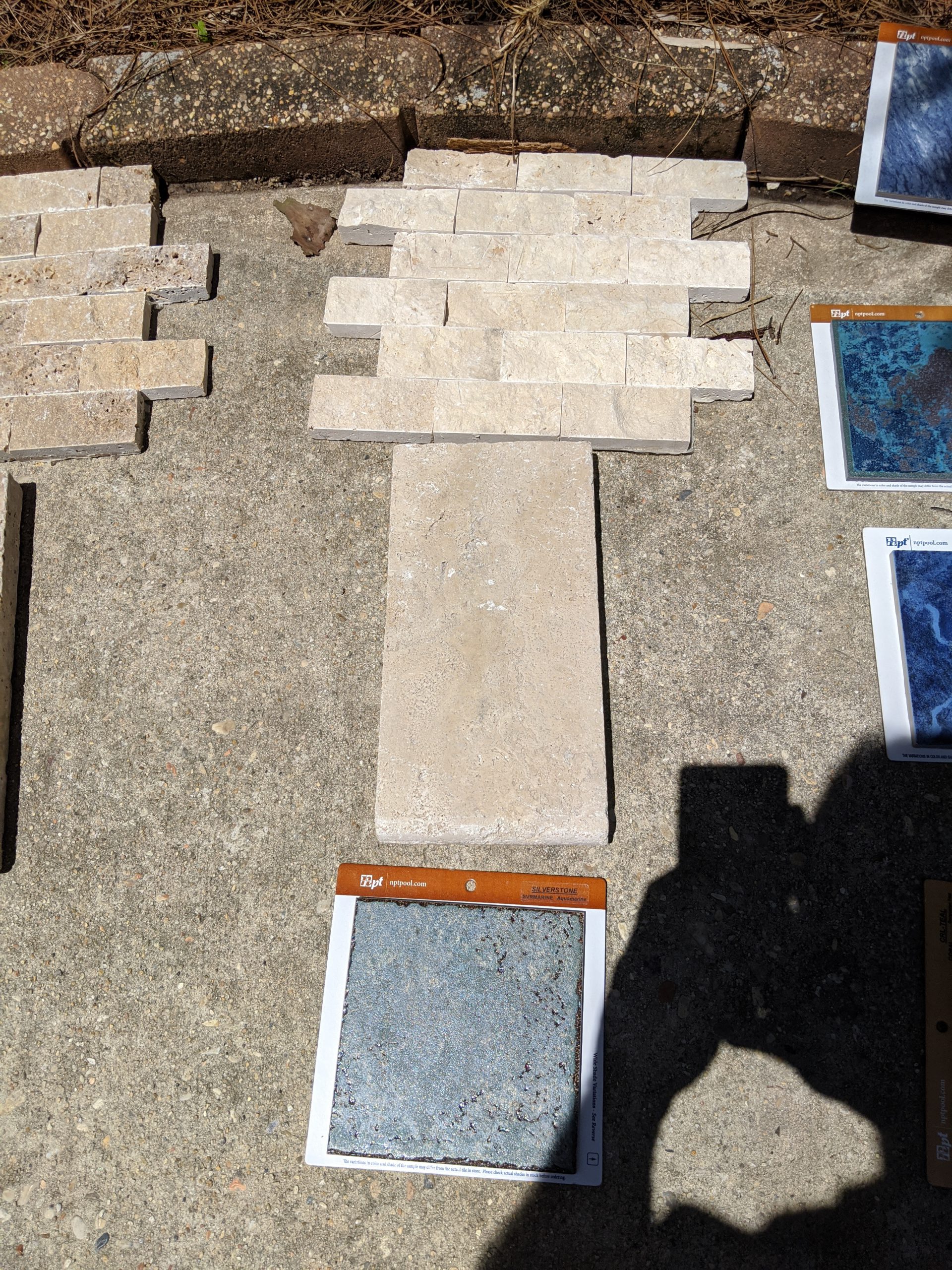 We still need to pick out our plaster color. We'll be using Quartzscape plaster, which is a quartz aggregate material. I am leaning towards a white or gray base to keep the pool a light blue color. The plaster distributor pointed something out that I didn't consider; if you have kids, make sure to select a light color plaster so that you can maintain visibility at the deep end of the pool. Initially, I planned on replacing our old lighting fixtures with new LED units, but after doing some research, it appears they do not last. Instead of spending $1,200 on new LED fixtures, we'll keep our existing lights and replace the bulbs with LED bulbs for around $260.

https://www.amazon.com/dp/B07TZPKZZK/ref=sspa_dk_detail_2?psc=1&pd_rd_i=B07TZPKZZK&pd_rd_w=I3XVC&pf_rd_p=48d372c1-f7e1-4b8b-9d02-4bd86f5158c5&pd_rd_wg=BTGV6&pf_rd_r=J94MFH5923HQHGKYZ5GP&pd_rd_r=b3cbf544-73b9-4b32-8ede-7440b50c230a&spLa=ZW5jcnlwdGVkUXVhbGlmaWVyPUEzTjhMWVNESkhURDRYJmVuY3J5cHRlZElkPUEwODc3MjE5VFRHV0hSRFhWV0FXJmVuY3J5cHRlZEFkSWQ9QTAwMjUyNTdHQTNSSkNPNEFaRUImd2lkZ2V0TmFtZT1zcF9kZXRhaWwmYWN0aW9uPWNsaWNrUmVkaXJlY3QmZG9Ob3RMb2dDbGljaz10cnVl
Ready for tile and coping
On Monday, they'll start adding the new coping and tile, and our pool builder has been great so far. She is independent and does not work for a big box store. If you're looking for a contractor to help out with your pool renovation, leave a comment below, and we'll send over her contact information. Let us know if you have any questions or comments on the project.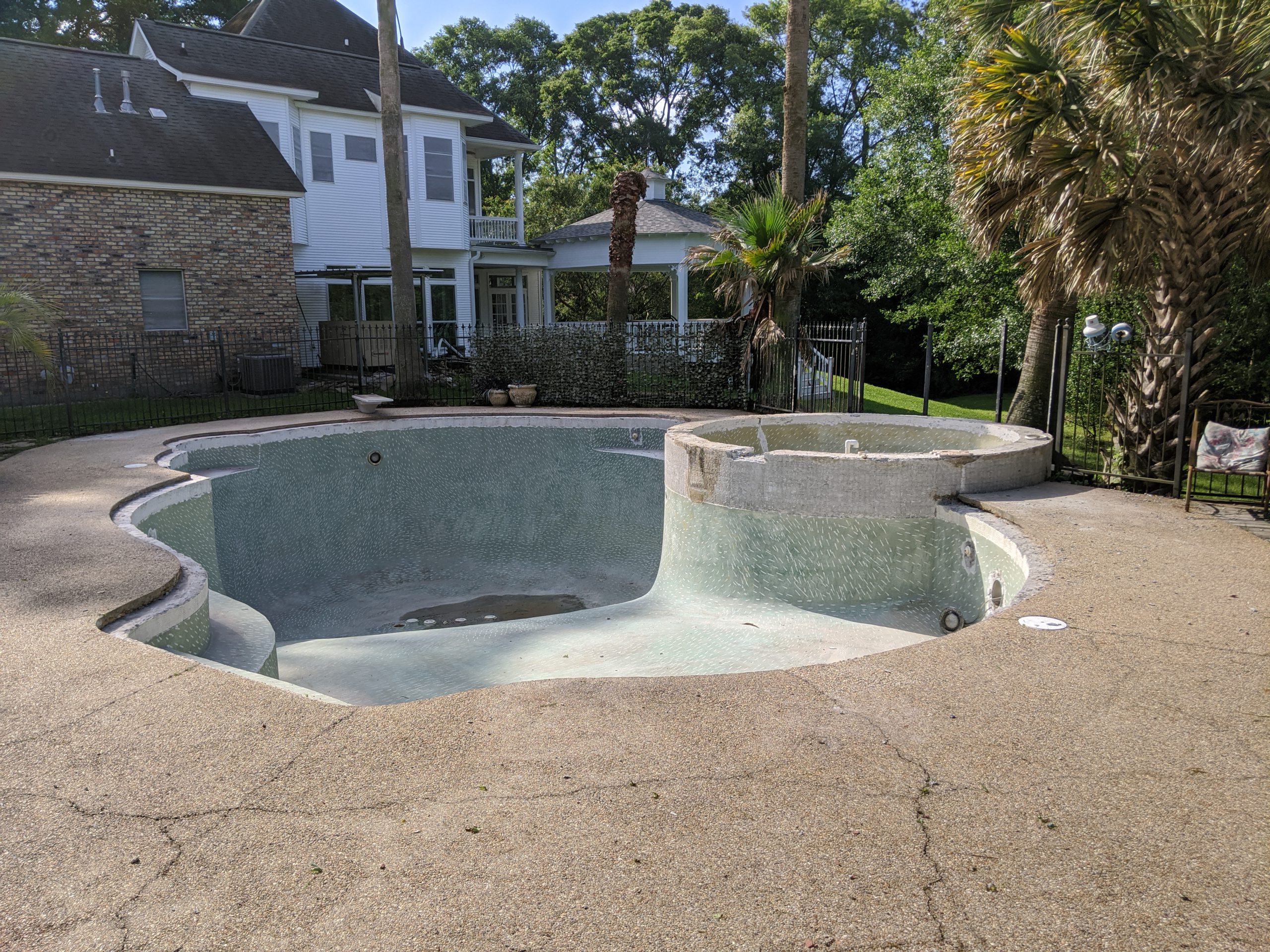 Blog Categories
Recent Posts